(Hot)

Poop

:  noun - slang...

- relevant
information,
especially
a
candid
or
pertinent
factual
report.
What's the LATEST SCOOP...?!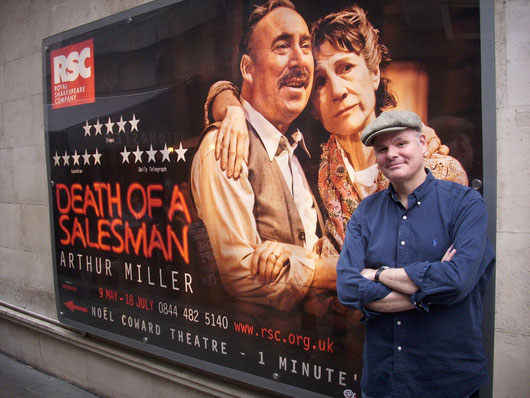 Death Of A Salesman
 DEATH OF A SALESMAN for the Royal Shakespeare Company 
What a phenomenal experience! I wanted to work for the RSC since 1976, when Patrick Stewart, Lisa Harrow, Bernard Lloyd and Tony Church came to UCLA to perform and to sit in and coach our Shakespeare scenes in Charles Vernon's Acting class.
               Finally - nearly forty years later - it happened!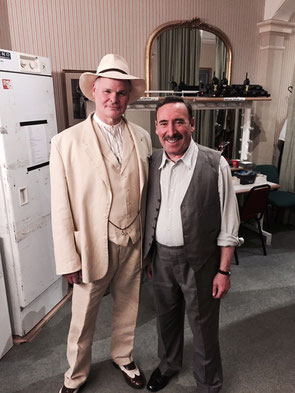 Playing WILLY LOMAN - (as Tony Sher's cover ) - Greg Doran, RSC Artistic Director - then asked me to cover UNCLE BEN too. Going on as Uncle Ben for over two weeks in the West End with Tony Sher and Harriet Walter as Willy and Linda - What a thrill ! What a joy! Doesn't get much better...
At the curtain call for the understudy run at the Royal Shakespeare Theatre in Stratford-upon-Avon, Greg Doran came down onstage in floods of tears to acknowledge the ensemble cast before the (paying) audience and proclaim:
"THIS is how good even the UNDERSTUDIES are at the RSC!!!"
Afterwards, Cicely Berry, the RSC's legendary Voice Coach, asked to meet me!  
Thank you, Greg, for a wonderful job and to all the superb cast and Stage Management and crew for making this show such a profoundly moving, funny, nourishing and deeply satisfying Acting  experience.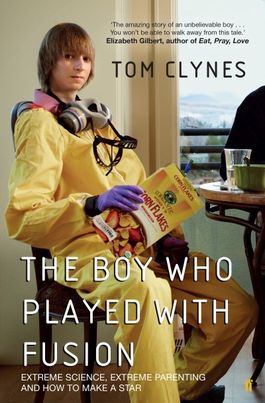 THE BOY WHO PLAYED WITH FUSION   
            by Tom Clynes

Just had the privilege of reading the phenomenal story of Taylor Wilson and his family for RNIB as a Talking Book.

This young man designed and built a nuclear fusion reactor and achieved nuclear fusion by the tender age of fourteen!

But he hasn't stopped there.

Be sure you catch some of his TED TALKS and reflect upon how creative, resourceful, generous and bold human beings can be!

THE BODY    SNATCHERS
Just prior to that, RNIB gave me Jack Finney's classic novel to read as a Talking Book. 
As fresh today as when he wrote it in 1952. In fact, like the movie THEY LIVE, it feels a lot more like a documentary...!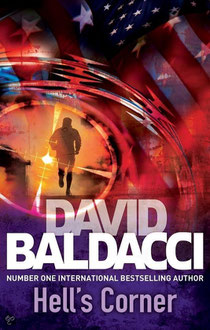 AUDIO  BOOKS
ABOUNDING ! !

Throughout 2014, I was busy reading some superb novels as audio books -
First:  
HELL'S CORNER by David Baldacci

An exciting, moving and quietly authentic "Camel Club" tale

- for the RNIB.

And..........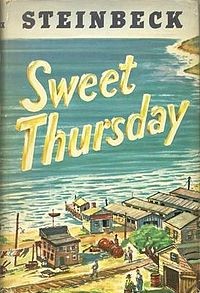 SWEET  THURSDAY 
by
John Steinbeck

The absolutely delightful, warm, wise, hilarious sequel to
CANNERY ROW
A true joy and privilege to speak out loud!
My first outing with
Hope you get a chance to hear this Scrumptious Story ! ! !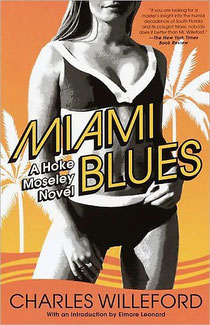 - and then I read...

MIAMI BLUES
by
Charles Willeford
Amiable psychpath Junior Frenger (superbly realized by Alec Baldwin in the 1990 movie adaptation), fresh out of stir in California, heads to Miami in the first Hoke Moseley novel.
Delightful to read aloud, with oodles of understated macabre humor !
Available from Whole Story Audio Books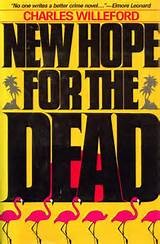 - and...

New Hope
For The Dead
Charles Willeford's second published HOKE MOSELEY novel - Delightfully bizarre, poignant, violent and ultimately kind...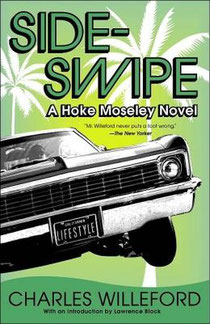 - and...
SIDESWIPE
 - the third HOKE MOSELEY outing, wherein Hoke undergoes a serious post-traumatic mid-life malaise, but finally snaps out of it and shoulders up that bag...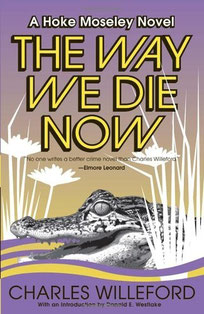 - and Hoke Moseley's final, bittersweet tale. He doesn't die, but then again...

A fine quartet of funny, understated, poignant and bravely mundane novels. Fancy? No. But refreshingly, totally human.

Recently read CYCLOPS - an exciting DIRK PITT / NUMA adventure by Clive Cussler - as a Talking Book for the RNIB ( Royal National Institute for the Blind ).
It's exhilarating and FUN to read such a great story!
Clive Cussler comes up with a double helping of plot and excitement, weaving a tale of the first covert Moon colony alongside a nasty Soviet plot to assassinate Fidel & Raúl Castro and destroy the city of Havana, Cuba!
Dozens of characters, requiring dozens of accents and timbres - Meat & Drink for an Actor !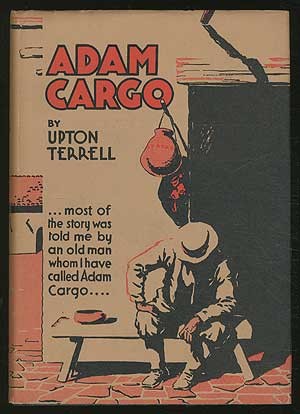 is my Audio Book production of the powerful, forgotten novel by
Upton Terrell...
Read about it -
LISTEN TO IT !
"GMO A Go Go!"
I voiced "GMO A Go Go!" - script-edited and wrote some of it !
THE WHITE HOUSE MURDER CASE
The British premiere of Jules Feiffer's wicked, wildly accurate comedy was a true joy and a privilege to be part of. TIME OUT's critic MIRIAM GILLINSON was perceptive enough to note:
"The...scenes in the White House...sparkle with perfectly pitched malice. Paul Birchard is particularly effective as the frazzled research assistant Professor Sweeney. He looks like a harmless geek - all skewed glasses and straggly hair - which only makes his cruel indifference to human casualties all the more shocking."
"Onward!" - as Lindsay Anderson used to sign off...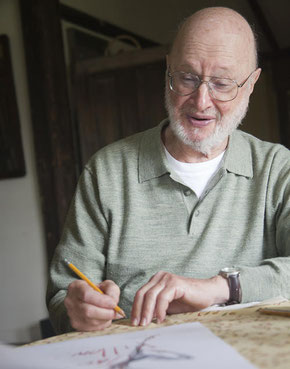 Just Been cast in
THE WHITE HOUSE MURDER CASE
by Jules Feiffer !
It's the British premiere - directed by Christopher Morahan - who also directed the British premiere of Feiffer's LITTLE MURDERS at the RSC (some time back...)!
The play will be at the Orange Tree Theatre in Richmond, Surrey (out at the Western end of the District line...!)
It's a superb script - absolutely wonderful - and what with Obama deciding every Tuesday morning who's going to live and who's going to die by unmanned aerial drone that week, it is even more terribly timely and pertinent than when it was first written more than forty years ago -
Jules Feiffer is one of my genuine heroes - from the moment I bought his outstanding book THE GREAT COMIC BOOK HEROES when I was ten years old - I've wanted to meet him ever since...and he's going to be there for rehearsals !
Dreams do come true !
I've been cast in the upcoming animated web series:


Here's the announcement:
http://www.lunatics.tv/Plone/news/principal-voice-cast-for-the-pilot
LUNATICS! is just the sort of project I have long wanted to work on - a collaborative, open source, animated series - working with a team of talented people from all over the world, tackling a subject that offers many opportunities for exploring fascinating "out-of-the-box" information and dramatic possibilities !
I'm especially pleased that my old pal and colleague Bill Roberts is also in the cast!
The Creative Team at LUNATICS! is headed up by Terry Hancock and Rosalyn Hunter, both stalwart champions of Free and Open Source Software. Terry is a regular contriibutor to Free Software Magazine.
On MOON Day, July 20th, Rosalyn and Terry made the pitch for funding the pilot episode - "NO CHILDREN IN SPACE!" - via the 'Kickstarter' funding drive method...
Haven't seen a script yet, so I don't know if we'll be venturing boldly into John Lear / J.P. Skipper territory, but as soon as I know, you'll know!