AUDIO BOOK - DOWNLOAD (Name Your Price!)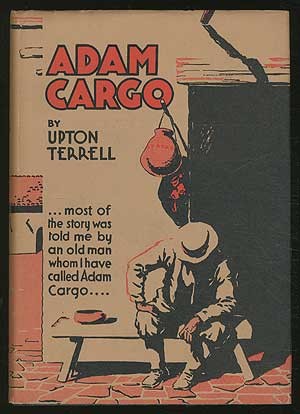 ADAM  CARGO
by
Upton Terrell

A young writer listens to the life story of an old man in Santa Fé in the 1930's, determined to set it down as he hears it, without
embellishment.

From the rambling and disconnected memories, a fascinating tale emerges, of a genuine outlaw in the old New Mexico territory.

Starting out like a Western pulp fiction novel,  
ADAM CARGO expands, shifting seamlessly into a meditation on the rescourceful courage of one brave, unsentimental man, a true desperado - on the breathtaking landscape of the American Southwest,  and on the strange, inexorable working out - across a lifetime of tumultuous, seemingly random events - in unfathomable ways - of the internal links forged in childhood between men and women - links of Love, Joy, Death, Fear and Loneliness - expressed in stark, poetic beauty through Upton Terrell's memorable prose.

ADAM CARGO is a forgotten classic, published in 1935, and springing to life as it is spoken aloud for the first time, by Paul Birchard, who knew the author as an old man during his own childhood, and promised himself that one day he would do something to bring Upton Terrell's early work to a wider audience.
ADAM CARGO is complemented by beautiful, lively and haunting acoustic incidental music from
 
Darren Eedens, Alexander White and Paul Birchard.  
It's an incredible, powerful book - and I feel very privileged to be bringing it to the wider attention it truly deserves.
Download ADAM CARGO here:

Or just LISTEN in the player below:
If you listen, if you like it - and wish to express your appreciation for this great, neglected classic - a "FREE CULTURE" project for all to freely enjoy and share - just click the "DONATE" button on the right, or buy me a COFFEE!
 
Or you could Flattr this audio book!
 
Whatever you do, Enjoy!       And Many, Many Thanks!!!