The talented, skillful CHRIS BAKER took these photos. He can be reached in the UK at: +44 - (0)208 441-3851
His e-mail: chrisbaker@photo2000.demon.co.uk

The ANGELS' SHARE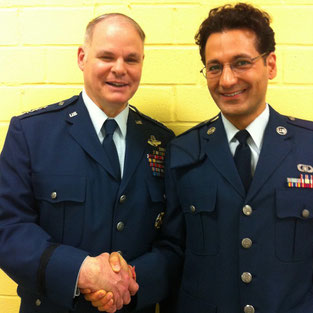 AIR FORCE ONE IS DOWN 
Paul Birchard & Cas Anvar in uniform in the Alistair Maclean thriller directed by Cilla Ware and Tom Reeve, currently rolling out on TV around the world.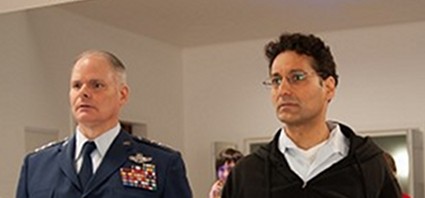 The DARK KNIGHT
A still from "THE DARK KNIGHT" - Heath Ledger was on set all day that day, sitting in a "holding cell" as "The Joker" - and mostly the camera was on Gary Oldman, Nestor Carbonell and others.
But when these others were doing their scenes, even though the camera wasn't on him, Heath was right there on set, emanating a strong, tangible quality of absolute evil as "The Joker" - a mercurial, insatiable enjoyment of inflicting pain and creating chaos.
He was unselfish on set, not stand-offish and he truly deserved the Oscar the Motion Picture Academy awarded him.
Wish you could have stuck around, pal...